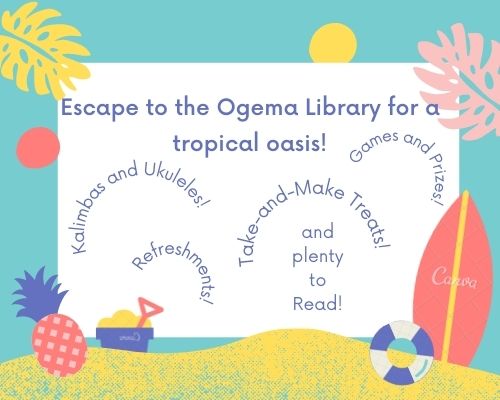 Welcome into the tropical oasis! There are games, tropical take-and-make treats, refreshments, ukuleles and kalimbas, warmth, and plenty to read!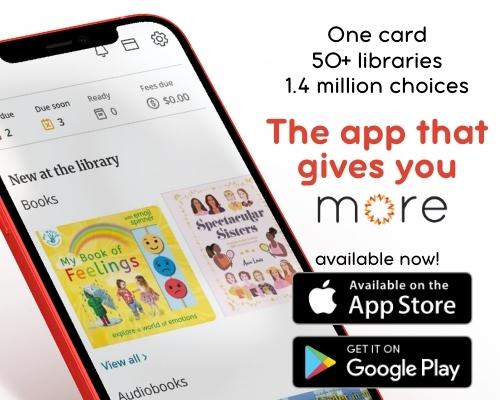 The new MORE app is now in app stores and ready for anyone to use! Search Google Play or the Apple App Store for "MORE Libraries." Tap on a title to place a hold–there isn't an option to place a hold from a list of search results Check out OverDrive ebooks and...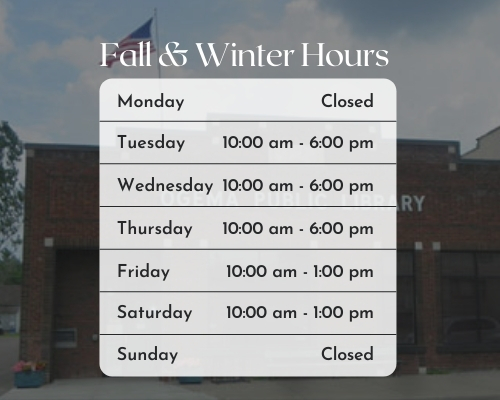 Monday     Closed Tuesday 10am – 6pm Wednesday 10am – 6pm Thursday 10am – 6pm Friday 10am – 1pm Saturday 10am – 1pm Sunday     Closed October – May every year.